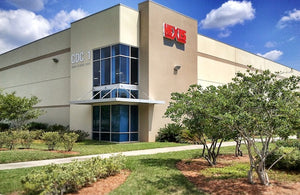 Introducing HEXIS Vinyl for Crafts, Small Jobs and More!
We wanted to introduce HEXIS vinyl to you, in a way that has not been done before.  Many outside of the sign and car wrap industries have already been using this great vinyl for 30 years. Many outside those industries have not even heard of it.
Platinum Sign Supply is here to change that as we believe that HEXIS cut and plotter vinyl is great and using it for your crafts, signs and small projects would be beneficial to you. The high performance vinyl out performs any in its class that we have had the pleasure to use. You will be able to use our craft vinyl outdoor, indoors, on slight curves, and have it weed in a snap. Our colors last up to 10 years depending on color and application. 
We will be adding a page dedicated to all of our application guides and data sheets so that you can always be aware of what you are buying, how to apply it, and how long it is expected to last. Please look for additional posts here and on our social media pages introducing you to the different films, and techniques that you can use to get the most out of the film we love.
Go HERE to see a HEXIS catalog and all of the wonderful items that are offered.
---